Buckeye Lake
4675 Walnut Rd Unit G
Buckeye Lake, OH 43008
Phone: (740) 822-0044. (Land line)
Heath
Heath, Ohio 43056
Phone:

(740) 915-8372
Buckeye Lake Hours
Hours are 7:00am to 4:00pm M-F.
Saturday 8:00am to 2:00pm
Sunday Closed until summer season.

Heath Hours
Hours are 7:00am to 5:00pm M-F.
Saturday 8:00am to 3:30pm
CLOSED on Sunday.
Dine in, carry-out and delivery are available.
Picnic tables are available outside.
Coffee Shack Roasters was born out of a desire for quality, affordable organic coffee. In 2013, we began researching fair trade, organic, green coffee beans and coffee roasters. Eventually, we purchased a small batch coffee roaster and our first 200 lb bag of beans. For the last two years, we have roasted and flavored over 1200 lbs of various varieties of organically grown beans, and because of this we were fortunate enough to move the business, beans, and roaster into the coffee "shack," and finally into a real coffee shop!
Fresh Beans
All of the coffee beans roasted are fairly traded, organic green beans, whether regular or decaf.  The roasting process adds no chemicals or preservatives to the bean; consequently, any unflavored coffee is simply the result of roasting the bean.  For  flavored coffees, we use only organic compliant flavorings.  As with any flavored coffee, the finished product is the roasted organic coffee that has been flavored with a separate product.  The flavorings used are USDA Organic Compliant.
Once our coffee is roasted and, if you wish, flavored, it is packaged in Biotre Film bags and heat sealed to preserve the freshness of the coffee.  All coffee is packaged as whole beans unless specified in the order, in which case it can be ground.



At our shop you will find that the food on our menu is "real food" and our ingredients are cleanly sourced so that you can feel your best about eating it! You will find:
No high fructose corn syrup

No artificial flavors

Organic and Non-GMO foods, whenever possible

Limited Preservatives (if any)

Limited Chemicals (if any)

Real Food
We make all of our baked goods, sauces, and dressings in house! We also roast our own chickens with a secret dry rub. 
Local Business Partners
On top of making all some of our foods, etc. in house, we are proud to work with local businesses: 
Lucky Cat Bakery (Granville, Ohio)

BLOCK'S Bagels (Columbus, Ohio)

1883 Syrups (France)

Hollander Chocolate (Fox Point, Wisconsin)

Going Green Services (Newark, Ohio)

Santevia Water Systems (Delta, BC Canada)

Balis Best Candies and specialty foods (Gardena, California)

While we strive to create clean food, there are a few items that do contain some artificial coloring. If you are committed to eating clean, please be advised that our sugars on the tops of our frappes contain artificial colors, and our sugar cookie frosting currently contains artificial colors; however, we are in the process of sourcing natural food colors!

Our goal is to offer you freshly and locally roasted, small batch, organic coffee. Our coffee isn't roasted across the country; it isn't shipped in bulk in hot trucks after it's roasted; it doesn't sit in warehouses for months until we need it.

Our coffee is shipped to us from a variety of countries and regions as green beans

Our coffee is roasted on site in small batches

Our coffee is fresh

Our coffee is never bitter (and neither are we)
Having been raised to see needs and fill them whenever possible; consequently, we are committed to more than just coffee. We believe it is our responsibility to see beyond ourselves and do all we can to make the world a better place. We are committed to both people and to our environment. Our coffee is fairly-traded. Our cups, lids, and plastic silverware are compostable.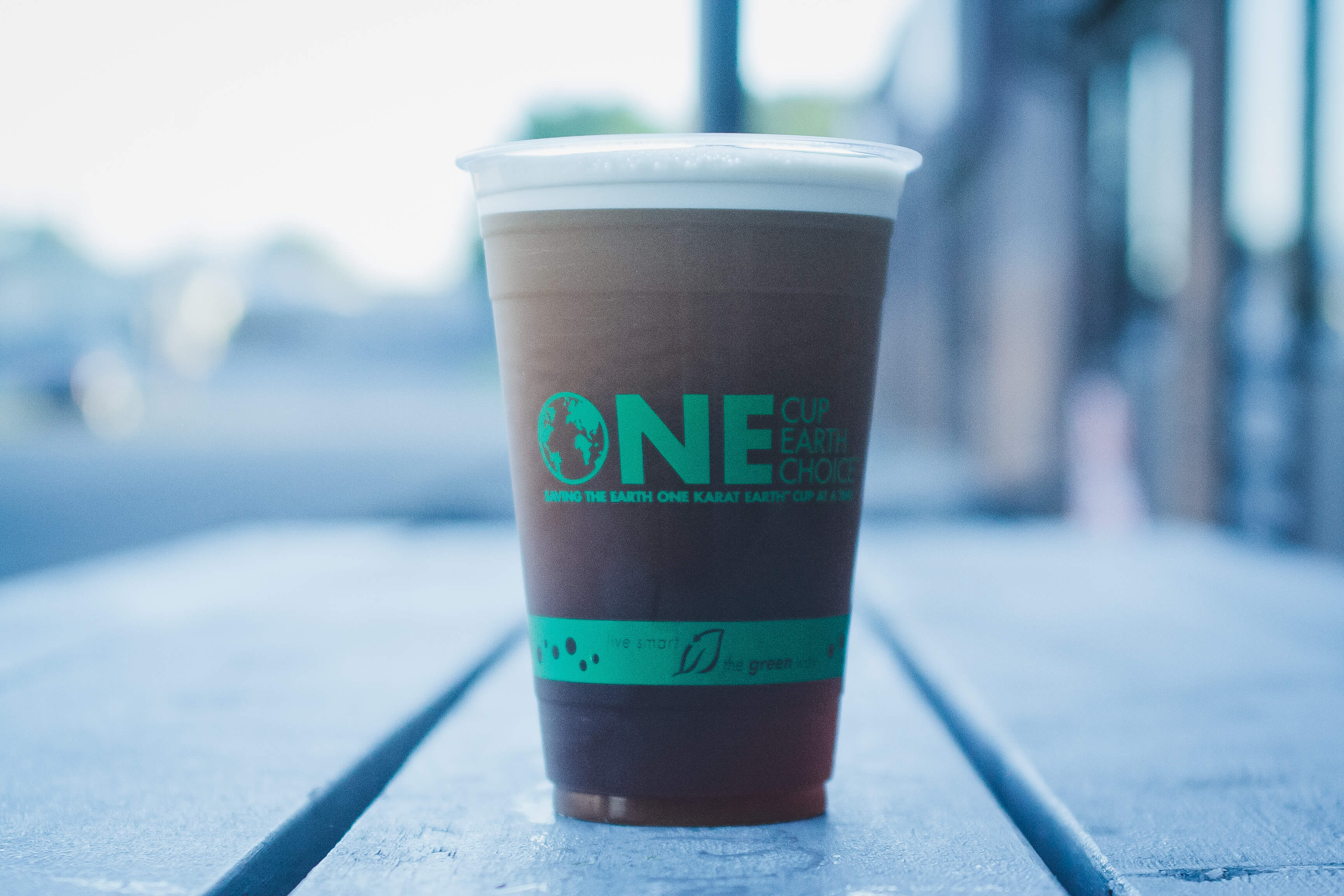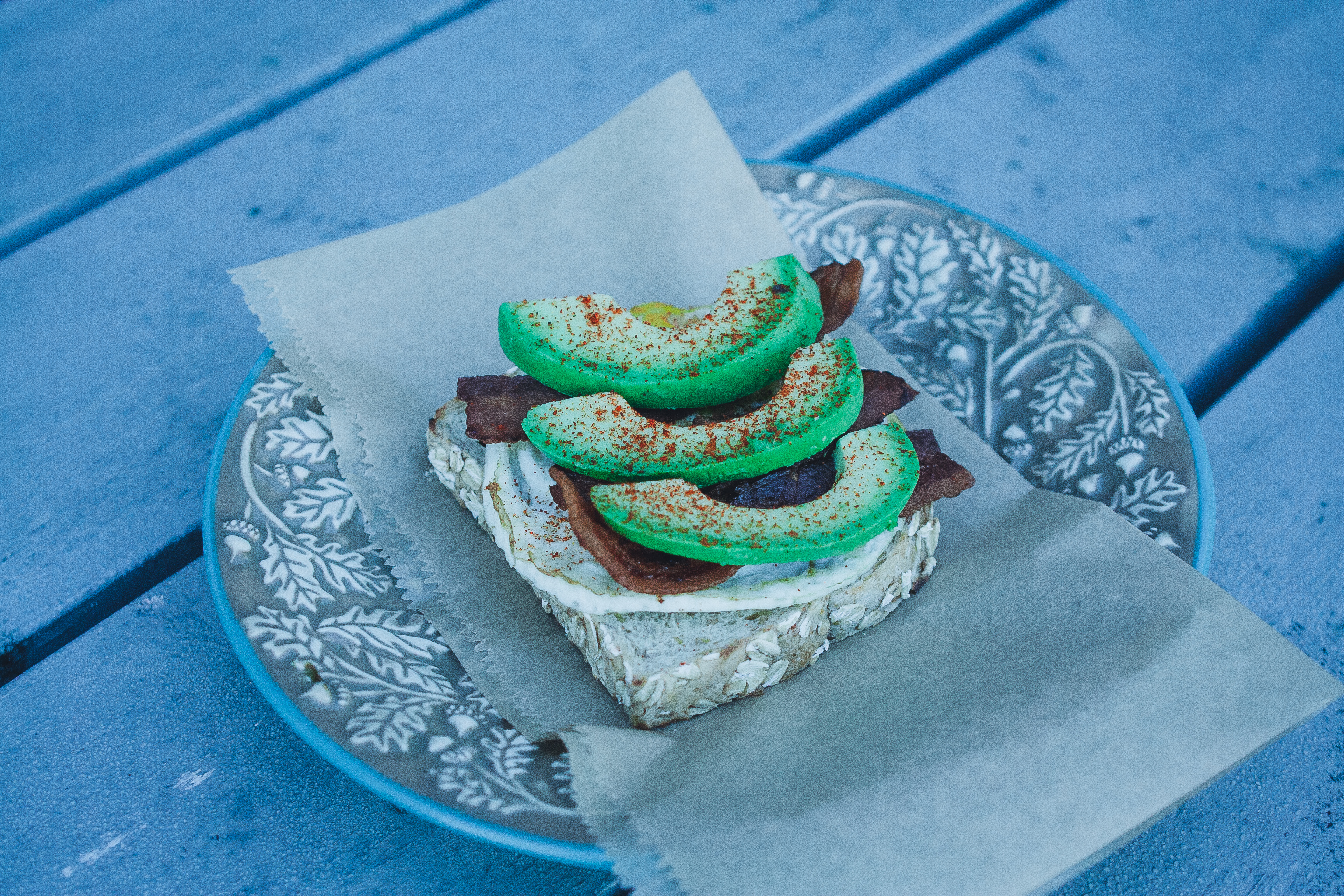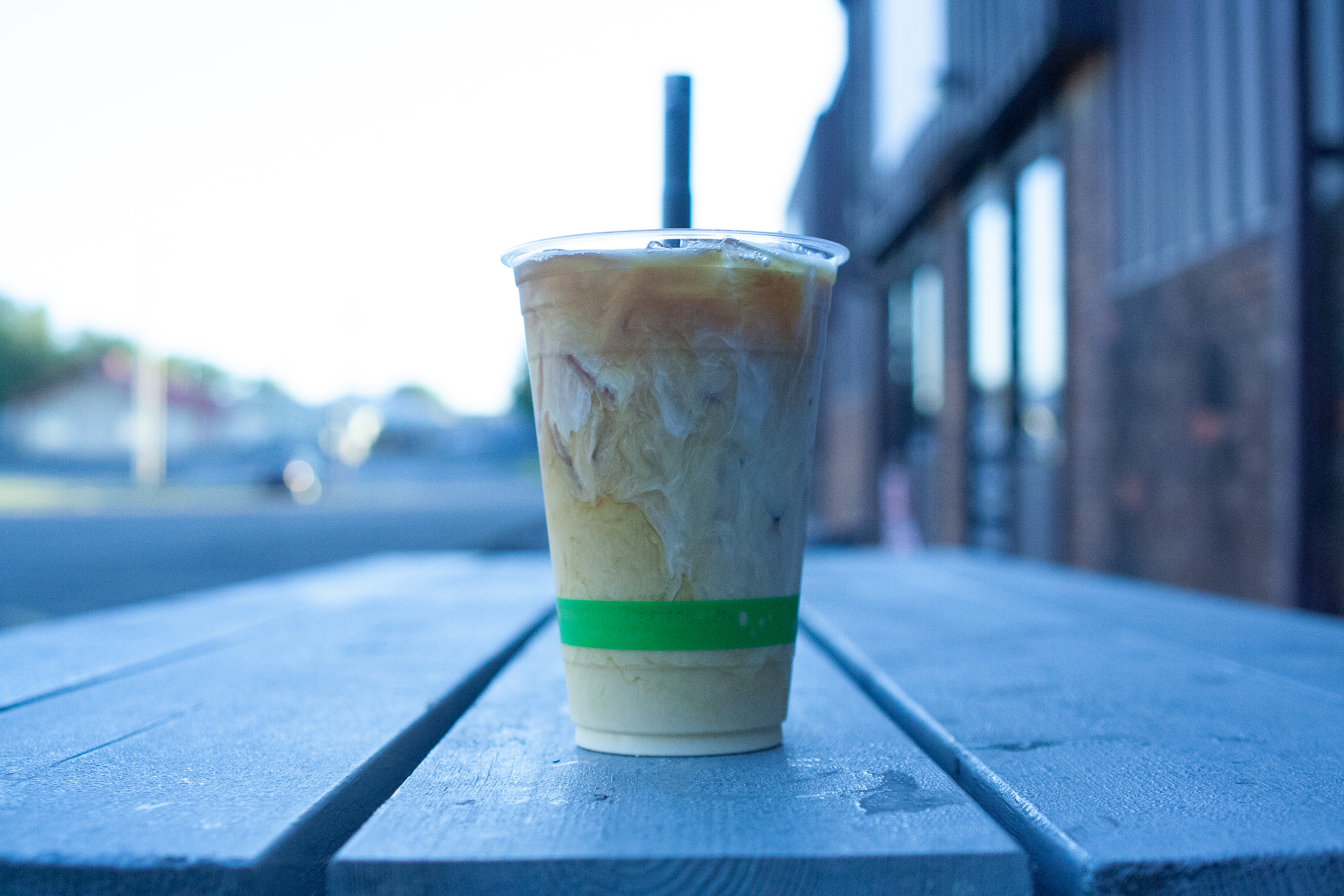 We stumbled across this coffee shop today, and it is absolutely a hidden gem. The coffee is delicious, roasted on site, and unique. The staff was so helpful and offered us samples of three different varieties until we settled on the nitro coffee they have on tap. Even the decor is relaxing and inviting. I see it as a place I'll get work done in the future, and recommend to everyone I know.
Have been buying and loving their coffee since they opened, but recently got their salads and WOW! What a great healthy, organic, convenient, and well priced option to have in the heath newark area. The salads are generously portioned, filling and the owner informed me the dressings are made in house with organic Greek yogurt, organic spices and olive oil. Even high end restaurants at Easton use unhealthy canola oil in their house made dressings. This will be our go to fast casual dining from here on out.
Healthy food options. Good coffee. Very reasonably priced. Tastes amazing. I was very impressed at the homemade dressing on my salad today. I've had the bacon avocado toast several times for breakfast and it's very consistent servings. Fresh. Organic. Visually pleasing. Great atmosphere. So glad it's right by my work office. Definitely happy to spread the word on this little gem.
Weekdays at Buckeye Lake
7:00AM-4:00PM
Weekends
Saturday: 8:00 AM-2:00 PM
Sunday: 8:00 AM-2:00 PM in effect until Labor Day.
Phone
(740) 822-0044. (Land line)
Mail
info@coffeeshackroasters.com
Address
4675 Walnut Rd Unit G
Buckeye Lake, OH 43008
Weekdays at Buckeye Lake
7:00AM-5:00PM
Weekends
Saturday: 8:00AM-3:30PM
Sunday: CLOSED
Mail
info@coffeeshackroasters.com